Things To Do in the city of Penrith, NSW, Australia
If you wish to step out of Sydney but not go too far, Penrith is a good option to explore. Just 50 km west of the center of the business district in Sydney, it is among the 4 cities in the Greater Sydney metropolitan area. It is also a significant commercial hub in the Greater Western Sydney region. If you love nature, adventure, or history, there are several interesting things to do here.
Click Digital Solutions is proud to be a Penrith Web Design Company.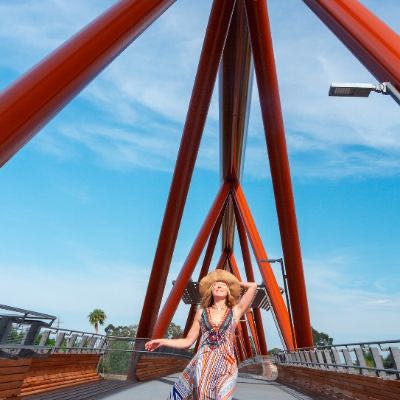 1. Visit The Penrith Museum of Fire
It contains an incredible collection of heritage fire services vehicles, firefighting tools and equipment, radios, alarms, phones, uniforms, and other equipment required for firefighting. You get to explore the world of a firefighter. See and learn about danger, prevention, and protection from fire. It is a great learning experience for both adults and children.
2. The Penrith Museum of Printing Tour
Make the most of the chance to explore the history of letterpress printing equipment and machines. It was established in 2001 by printing tradesmen in order to protect the knowledge and skills needed for letterpress printing for the future. The collections of 22 machines and tools which are still functional make this a unique working museum.
3. Nepean Naval and Maritime Museum
Opened in 2014, you get an insight into the naval forces. It is the first such museum in the area. It is open from 1 to 3 am during the weekends. However, you can visit on weekdays or outside the hours in groups by appointment.
4. Blue Mountains National Park
Located approximately 10 km away is this World Heritage-listed National Park. There is a lot to explore here. You can walk or cycle your way through the different trails. See the famous Three Sisters rock formation. Explore the numerous canyons, waterfalls, and rivers. Camp in the wilderness and enjoy the beauty of nature.
5. Great River Walk
Walk or cycle along the picturesque Nepean River set against the backdrop of the magnificent Blue Mountains. Watch wildlife and birds in their natural setting. You can rest, grab a coffee, and enjoy your picnic on the way at the designated rest points.
6. Penrith Whitewater Stadium
A man-made whitewater river, it was built for Sydney 2000 Olympic Games and has regularly hosted a number of canoe/kayak slalom events. Now, you too can go for kayaking and whitewater rafting. The course of the river has been made to feel like a naturally occurring river by using river pebbles and large fixed rocks. With adjustable obstacles, the raids and difficulty level of the course can be changed.
7. Have fun at iFLY Downunder
Explore the largest and first indoor skydiving tunnel in Australia. Experience the thrill of skydiving. For people who have never flown before, there is an orientation session. Once you have flown, you can come back as much as you want to and improve your skills.
With so much to do, you may even be tempted to make Penrith your permanent address. 
Let us help grow Your Business
We are serious about taking your business to the next level. Our aim is to set you above your competition. Contact us today for further details